Spencer Signs offers a professional installation service with a specially trained team who conduct site surveys advising on placement and fittings when appropriate.
We prioritise the safety of you, our team and the general public through-out the installation process and during the life span of the sign. Our engineers are fully trained and qualified in the use of installation machinery, access equipment and safety harnesses.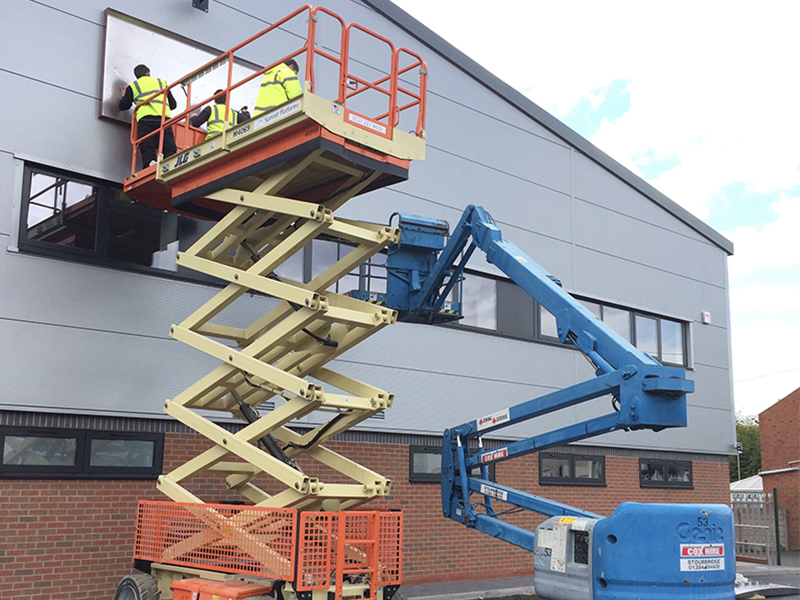 Spencer Signs can help your business stand out.
We are proactive, experienced and reliable.